Townsville bulk storage and handling commission townsville berth 10 crane
Townsville Bulk Storage and Handling commission Townsville Berth 10 crane
Townsville Bulk Storage and Handling (TBSH), a logistics and stevedoring company, has commissioned the $4.5 million Liebherr 500 mobile shore crane at the Port of Townsville's Berth 10 as part of their long-term strategic plan to invest in the region. The shore crane, which can lift 100 tonnes, gives the company more loading and unloading options and increases their ship servicing capacity.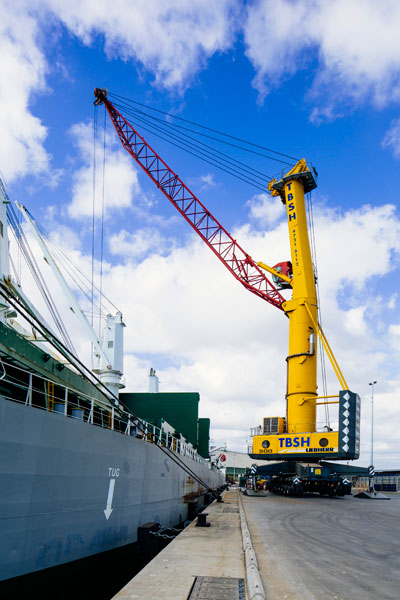 TBSH are also significantly expanding their storage facility in Townsville to respond to market demand.
Read the press release (

110 KB) for more information.
Last updated: Monday, Dec 8, 2014