Are you ready for the defence market?
This guide will assist in assessing whether your company is ready to enter the defence market and in a position to capitalise on project or global supply chain opportunities.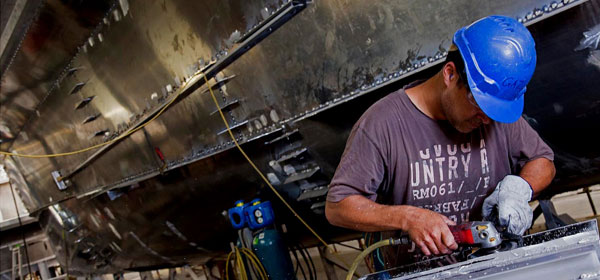 Established and proven business model
Demonstrated company and financial stability over time, with a significant customer portfolio.
Quality assurance
Demonstrated quality assurance system that ensures the finalised product or service is delivered in full and on time.
Continuous improvement
Demonstrated systems, including lean manufacturing, to achieve measurable efficiency improvements. A commitment to staff training and upskilling.
Competitive advantage
Clearly articulated competitive advantage(s), specifying discriminators and capabilities. No motherhood statements.
Standards, certifications and accreditations
Demonstrates industry standards have been met and many of the aforementioned qualities have been achieved. Although not always mandatory, a minimum of ISO 9001 may be required or the ability to demonstrate a similar internal corporate system. More stringent standards usually apply for companies in the aerospace sector.
Track record of supplying to defence
Companies that have not supplied defence previously may have customers who have. Having customers that supply defence directly or to prime contractors as part of a supply chain, may demonstrate your capability to enter the defence market.
Persuasive quad chart
Quad charts are one-page marketing tools that have long been used by the international defence industry to succinctly and effectively communicate a proposal or capability. Quad charts maximise the impact of key messages and company credentials to potential customers through the use of persuasive writing techniques including headings, captions and graphics. Quad charts can accompany tenders or be used in meetings and presentations.
Contact us
If you're ready to enter the defence market, please contact us to help get you started.
Last updated: 22 Jun 2023