Queensland research breakthroughs increase uavs commercialisation potential
Queensland research breakthroughs increase UAV commercialisation potential
In what is believed to be a world-first development, the Australian Research Centre for Aerospace Automation (ARCAA) has successfully tested an automated emergency landing system for unmanned aerial vehicles (UAVs) under 20 kilograms, enabling the aircraft to land on its own.
Using an ARCAA-developed Detect, Think, Act system during an engine failure simulation, the aircraft was able to detect possible landing areas, select the best one, and then control the aircraft to a safe touchdown.
The research and test flights were conducted by the Queensland University of Technology (QUT) as part of Project ResQu, a $7 million two-year project funding by the Queensland Government, QUT, CSIRO, BR&T-Australia and Insitu Pacific, to develop smart technologies enabling UAVs to fly safely in civil airspace.
The research and technologies developed throughout Project ResQu amount to significant advancements that will ultimately pave the way for the routine use of UAVs in disaster management, such as during fires and floods, as well as environmental and wildlife monitoring, including the monitoring of koala populations, as recently tested at Australia Zoo.
The Civil Aviation Safety Authority is currently reviewing the regulations around commercial UAV use with their findings due by the middle of the year.
For more information about Project ResQu research outcomes, please see the QUT website.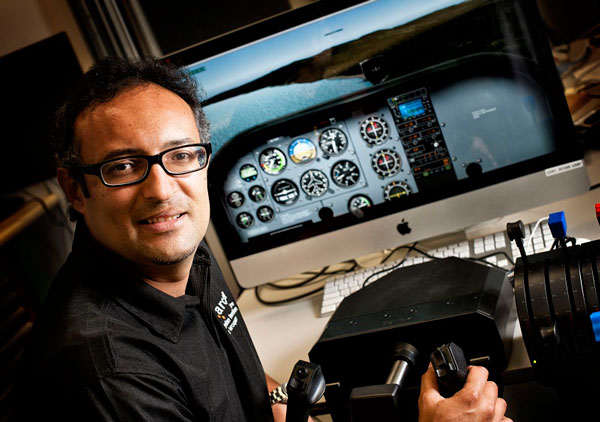 Dr Luis Mejias and his team at ARCAA have developed a world-first automated emergency landing system for unmanned aircraft under 20 kilograms.
Last updated: Wednesday, May 13, 2015