Queensland based company micreo supplying to us production contract
Queensland-based company Micreo supplying to US production contract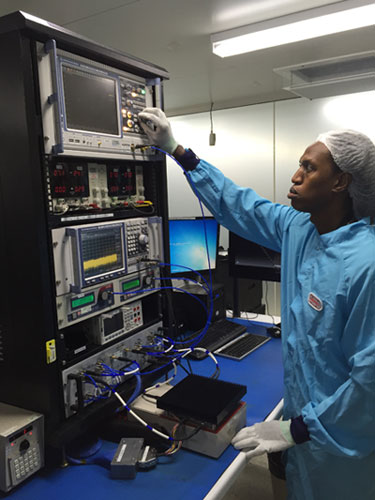 Radio frequency (RF) subsystem designer and manufacturer Micreo is now shipping production units to Raytheon's SAS Division for the world's first all-digital radar warning receiver, the ALR-69A(V). The company was selected by Raytheon following a competition two years ago for the design and development of the RF Microwave Integrated Circuit (MIC) for the ALR-69A(V) system.
Micreo credits its patented Gain Shaper technology as a key factor of their success. This technology allows automatic circuit tuning within the MIC of electronically variable RF tuning circuits, as opposed to traditional manual tuning. By incorporating the Gain Shaper technology, Micreo has been able to reduce manufacturing time and therefore reduce product costs.
The first production units delivered by Micreo will be deployed on the KC-46A aerial refuelling aircraft.
Read the press release (

161 KB).
Last updated: Wednesday, May 13, 2015