Qld company in development of world first maritime satcom terminal
Queensland company involved in development of world first maritime satcom terminal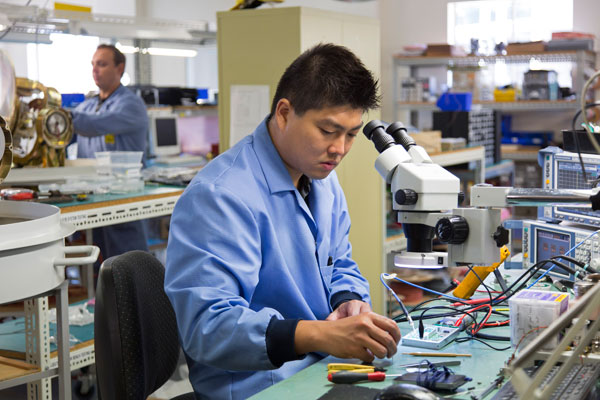 Brisbane-based company EM Solutions has teamed up with Inmarsat to develop a world-leading maritime satcom terminal. The combined MilSatCom/Global Xpress (GX) terminal is expected to receive full Inmarsat accreditation during the second quarter of 2016 and will be put forth for Wideband Global Satcom certification.
Features of the terminal - designed to be fast, lightweight and cost effective - include tracking via monopulse technology and easy switching between GX and MilSatCom systems.
Based on EM Solutions' land-based mobile terminal for the Ka-band, the company has also been contracted to simultaneously deliver an X-band/Ka-band maritime terminal for another customer.
Read the press release (

810 KB).
Last updated: Tuesday, Dec 15, 2015