Pm announces acquisition of two more c 17 aircraft and raaf base amberley upgrade
Prime Minister announces acquisition of two more C-17 aircraft and RAAF Base Amberley upgrade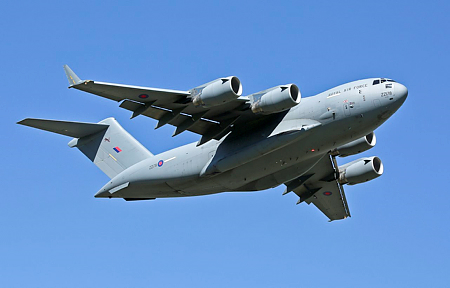 Prime Minister Tony Abbott has announced the Australian Government will acquire two additional Boeing C-17A Globemaster III strategic lift aircraft to supplement the existing fleet of six based at RAAF Base Amberley.
The acquisition will involve a $1 billion investment, with $300 million to be spent on upgrading Queensland's facilities at RAAF Base Amberley. Upgrades will include an expanded apron and taxi-way to cater for aircraft such as the KC-30A multi role tanker transport (MRTT) and the C-17 fleet, plus a dedicated maintenance hangar, and the project is expected to provide significant work opportunities for local industry.
The first aircraft will be delivered in six months and the second will arrive within 16 months.
Last updated: Wednesday, Sep 23, 2015