Participate in team defence australia mission to dsei 2015
Participate in Team Defence Australia mission to DSEI 2015 - applications now open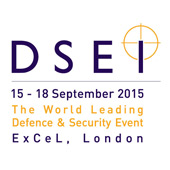 Team Defence Australia is inviting applications from Australian defence companies interesting in participating in a trade mission to the Defence Security Equipment International (DSEI) 2015.
The exhibition will be held in London from 15-18 September 2015.
View the event flyer for more information. This includes specific capability requirements being sought and application details.
Applications close 1 June 2015.
Last updated: Wednesday, May 13, 2015