New uav challenge medical express announced
New UAV Challenge Medical Express announced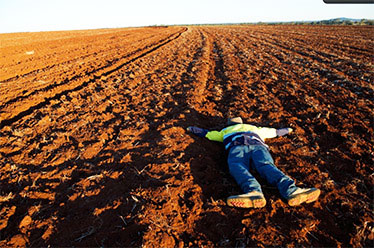 With the UAV Challenge Outback Rescue mission successfully completed in 2014, a new challenge has been laid on the table for 2016, taking the international competition to the next level.
The newly created UAV Challenge Medical Express will likely require more sophisticated technology than a traditional fixed or rotary wing unmanned aircraft to complete the task, such as a hybrid flying robot.
Teams will be required to deploy an autonomous aircraft from outside a flood zone to find a lost bushwalker 'Outback Joe', then take a blood sample from Joe and fly it back to a nearby town.
The previous UAV Challenge, the Outback Rescue, ran for eight years before it was successfully completed, so the new challenge is likely to be similarly testing.
The Medical Express will take place in Queensland in September 2016 and a $50,000 prize is up for grabs. The competition is open to UAV enthusiasts worldwide.
Read the press release for more information or visit the new UAV Challenge website.
For a history of the challenge, watch the BBC news documentary.
Below, Andrew Keir from ARCAA explains the new UAV Challenge Medical Express.
Last updated: Wednesday, May 13, 2015