New c17a globemaster iii arrives at raaf base amberley
New C-17A Globemaster III arrives at RAAF Base Amberley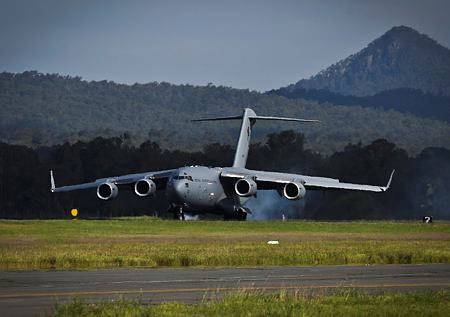 Image courtesy of the Department of Defence
RAAF Base Amberley's C-17A Globemaster fleet was completed this week with the arrival of a new aircraft acquired as part of a $1 billion investment into Australia's heavy lift capability.
The C-17A can carry up to 77 tonnes and allows rapid deployment of troops, equipment, helicopters, tanks and humanitarian aid.
Eight Globemasters are now home-based at RAAF Base Amberley.
Last updated: Friday, Nov 6, 2015