Micreo partners on first-of-a-kind counter-improvised explosive device equipment
Australia continues to be on the cutting edge of the development of defence science and technology needed to address the global threat posed by improvised explosive devices.
Micreo was one of a number of industry partners to collaborate with the Defence Materiel Organisation, the Defence Science and Technology Organisation and Defence's Counter-Improvised Explosive Device Task Force to manufacture this potentially lifesaving equipment. Other industry partners include Ultra Electronics Australia, Associated Electronic Services, AXIOM Precision Manufacturing and Lintek.
Two radio-controlled systems have been developed under Defence's REDWING program to assist the Afghan National Defense and Security Forces. The low-cost, robust and lightweight force protection systems have particular application for use in austere operating environments by military and police units as it requires minimal operator training and limited logistic support.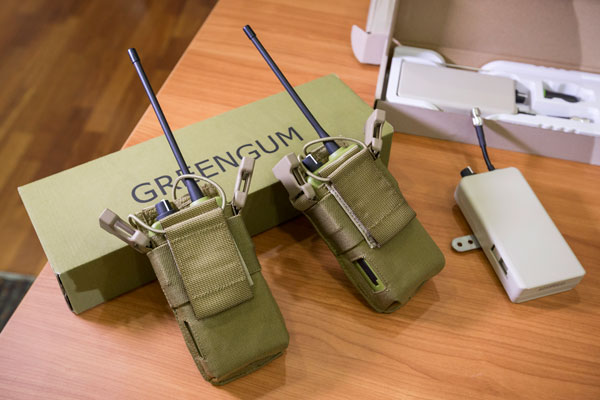 The GREENGUM system pictured has been developed for use by dismounted elements, and
the second system is for fitting onto light vehicles.
With defence industry partners supporting an accelerated production schedule, delivery of this vital equipment to Afghanistan commenced in January. The Afghan National Defense and Security Forces are now deploying the equipment in the current fighting season, their first without significant coalition support.
For more information, please view the media release from the Department of Defence.
To learn more about Micreo, a Queensland-based and independent SME, please visit their website.
Last updated: Thursday, Jun 18, 2015