Insitu pacific opens new manufacturing facility in alderley
Insitu Pacific opens new manufacturing facility in Alderley
The Honourable Dr Anthony Lynham MP, Minister for State Development, has officially opened Insitu Pacific's new manufacturing facility in Alderley.
Insitu Pacific is Queensland's leading unmanned aircraft system (UAS) manufacturer, and has been at the leading edge of this industry since 2008. Their new facility will enable them to increase their manufacturing, research and exporting activities.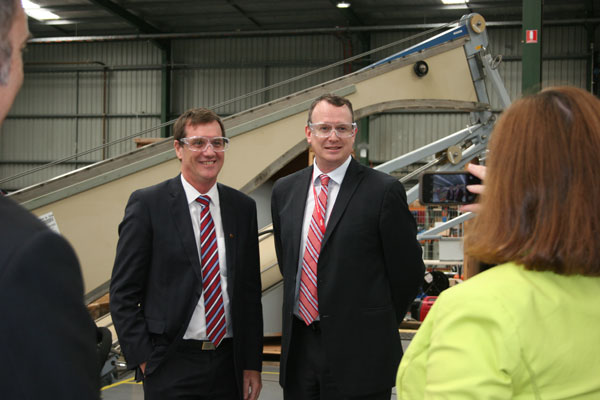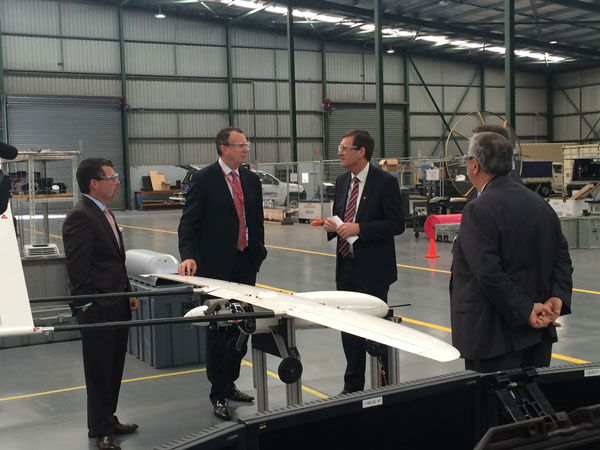 The UAS sector is growing rapidly, with worldwide expenditure on UAS technology expected to double over the next decade to $11.5 billion.
The work of Insitu Pacific in the UAS sector will create efficiencies in industries like agriculture, mining and emergency responses to environmental disasters because of their smart post-processing systems, and can also offer a safer alternative to manned aircraft.
Insitu Pacific's increased capability means five new knowledge-intensive jobs will be created in production and engineering, bringing the company's employment total to 60, which has been growing since the Queensland Government provided funding to establish the company's headquarters in Queensland in 2009. There will also be opportunities for other engineers, training instructors and suppliers from across Queensland to feed into Insitu Pacific's expanded supply chain.
Insitu Pacific recently provided assistance in regional Queensland in the wake of Tropical Cyclone Marcia. Working with Rockhampton Regional Council, Insitu Pacific conducted a trial to assess the utility of quadcopters in disaster response and reconstruction planning. This offers huge potential for future disaster relief efforts.
Flights were conducted under the direction of the council to assess slip damage and examine potential creek blockages from fallen vegetation. Data was provided to the council in real-time and will now be retained for future assessments and engineering work.
As a result of the trial, the council is now considering using UAS for other functions such as terrain mapping, so it really highlights the wide range of applications these systems have and their benefit to the end user.
Insitu Pacific is making a valuable contribution to not only the UAS sector, but also to Queensland's manufacturing and innovation sectors, and is contributing to the growth of the Queensland economy.
Last updated: Wednesday, May 27, 2015