Flying colours aviation completes virgin australia repainting project
Flying Colours Aviation completes Virgin Australia repainting project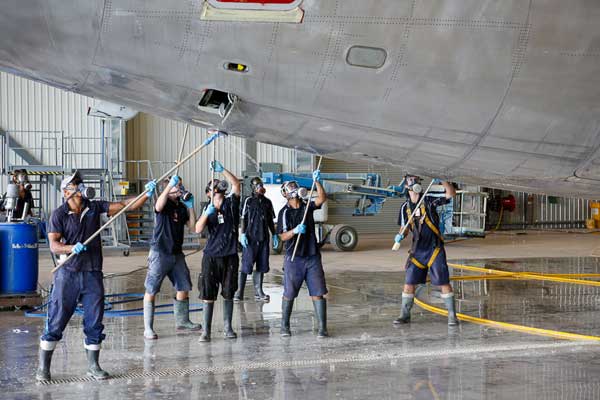 Townsville company Flying Colours Aviation has played a critical role in helping Virgin Australia transition from a low-cost to high-end carrier, painting 23 Virgin aircraft with the airlines' new branding over the past 14 months.
The company used a 'base coat, clear coat' process to paint the aircraft to ensure a long-lasting result with minimal maintenance—a technique not used anywhere else in Australia. The company also ensured every aircraft was delivered to the customer on time, demonstrating their reliability and commitment to carrying out quality work.
Flying Colours Aviation is now stripping and painting 12 RAAF C-130J aircraft as part of a multi-year contract with Airbus Group Australia Pacific and are expecting to announce a new international client within the next few weeks.
Read more on the Australian Aviation website. There's also a time lapse of a Virgin aircraft being painted at Flying Colours Aviation's Townsville facility below.
You can see more from Flying Colours Aviation in our air sector promotional video, to be released at Avalon 2015, and view a time lapse of a C-130J being painted at the company's facility.
Last updated: Thursday, Feb 12, 2015