First australian customer for counter drone technology
First Australian customer for counter drone technology
Queensland company EPE has made its first sale of the MESMER counter drone technology in Australia. It follows demonstrations of the impressive technology to the Australian Defence Force, as well as federal and state police forces, last month.
EPE, headquartered in Brisbane, partnered with United States firm, Department 13, to bring the technology to Australia and both companies showcased MESMER's capability in March 2017.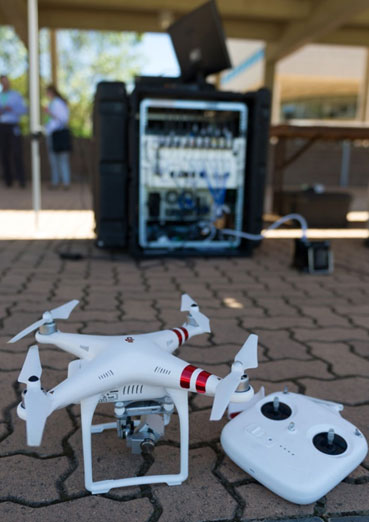 Above: MESMER counter drone (Photo courtesy of EPE)
MESMER differs from other counter drone technology by enabling the operator to stop, redirect, or land the target drone by taking control of it. Other counter drone systems use radio jamming and standard electronic mitigation techniques, however MESMER uses signal features and metadata to select and apply strategies in order to minimise the threat a rogue drone may pose.
Training and ongoing sales support in Australia will be provided by EPE.
Read also: Counter drone technology debuts in Queensland
Last updated: Wednesday, May 10, 2017