Ferra awarded northrop grumman contract for us navy triton uas
Ferra awarded Northrop Grumman contract for US Navy Triton UAS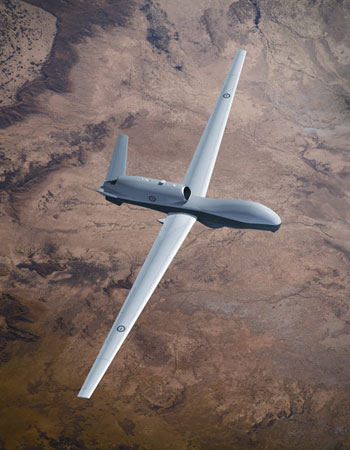 Image courtesy of Northrop Grumman
Brisbane's Ferra Engineering has been awarded the first Australian supplier contract from Northrop Grumman for the United States Navy's MQ-4C Triton unmanned aircraft system (UAS).
Ferra will manufacture mechanical sub-assemblies for the first four Triton air vehicles including structural components.
Ian Irving, Chief Executive of Northrop Grumman Australia said 'This is a great opportunity for quality-focused Australian companies to be involved in the production and sustainment of one of the US Navy's and Royal Australian Air Force's key capabilities for many years to come.
'This contract and the opportunities we expect will be available in follow-on production lots, highlight Northrop Grumman's commitment to Australian industry'.
In March 2014, the Australian Government announced their intention to purchase the Triton UAS for high-altitude, long-endurance surveillance missions.
Please see Ferra's website for more information on their organisation and capabilities.
Last updated: Friday, Aug 7, 2015