Celebrating queenslands defence industry
Celebrating Queensland's defence industry
On 30 November 2015, the Hon. Dr Anthony Lynham MP, Minister for State Development and Minister for Natural Resources and Mines, hosted a Defence and business leaders' reception for over 200 guests at Parliament House.
Representatives attended from prime contracting and other major companies from around Australia, the Department of Defence, SMEs and research institutions from across Queensland, and national government organisations.
The reception recognised the achievements of the state's defence industry over the past year and gave attendees a feel for the government's priorities for Queensland's defence sector, which secured around $3.6 billion worth of contracts in 2014-15.
Minister Lynham, along with Chris Jenkins, Chairman of the Australian Industry Group Defence Council National Executive, addressed the crowd, with the Minister emphasising the importance of Advance Queensland in developing an innovation agenda for the state. Chris Jenkins highlighted the role industry must play on release of the new Defence White Paper and Defence Industry Policy early next year, which has the capacity to revolutionise the way Defence and industry interact.
Exhibits at the reception included an engine suitable for light-armoured vehicles, provided by Steyr Motors, and a model of the vessel put forward as the Cairns Solution to SEA 3036 by the Queensland bidding team - made up of BSE Maritime Solutions, Norship Marine, Damen and Teekay Shipping.
The latest DIQld video was also released to highlight the state's focus on innovation in the defence and commercial sectors. Watch now.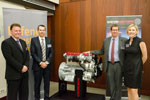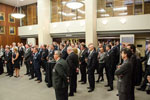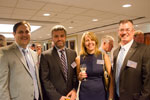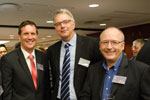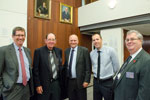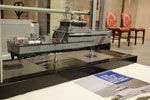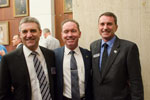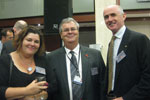 Last updated: Wednesday, Dec 9, 2015