Bse maritime solutions committed to establishing cairns as hub for minor war vessels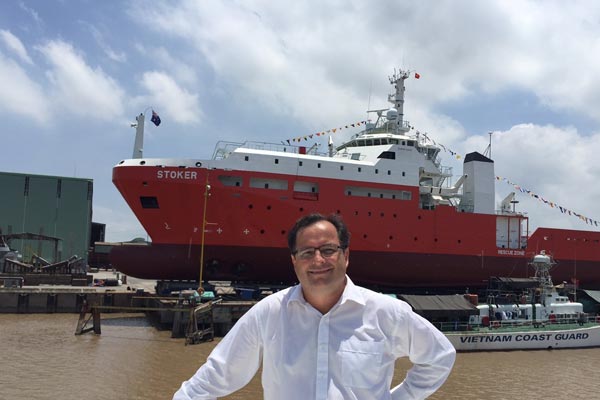 A trade visit to Vietnam is the latest step by BSE Maritime Solutions to cement Cairns as an Asia Pacific hub for Navy and defence work, as well as building business links with one of the world's largest shipbuilding companies.
BSE Maritime Solutions owner Justin Parer and general manager Gary Kidd were invited to Vietnam to attend the official launching ceremony of MV Stoker, the Royal Australian Navy's newest support ship. The project was delivered through a partnership between the Australian company DMS Maritime (Serco) and the Dutch company Damen Shipyards.
The visit was another step towards improving the position of Cairns as the hub for Minor War Vessels and a strengthening of ties between BSE and Damen.
BSE Maritime Solutions are partnering with Norship Marine and others to form a consortium to tender for the $2 billion Australian patrol boat replacement program. The contract is for the construction of 21 steel-hulled patrol boats, and 30 years of through-life sustainment and personnel.
Mr Parer said BSE Maritime Solutions' commitment to help establish Cairns as a hub for shipbuilding, maintenance and repair was perfectly aligned to the federal government's pledge to develop Northern Australia.
For more information, please see the BSE Maritime Solutions media release (

240 KB).
Last updated: Tuesday, Jun 9, 2015