Air360 obtains casa part 21g production certificate
Queensland company Air360 obtains CASA Part 21G production certificate
Air360, a Gold Coast-based aviation consultancy and service provider, has been certified to manufacture aircraft parts on a one-off basis at their Gold Coast facility, having attained a CASA Part 21G production certificate.
The certification expands the service offering of Air360 and its sister company, Aviation Engineers, to allow them to manufacture and supply aircraft components with the approved design data.
Read the press release (

279 KB).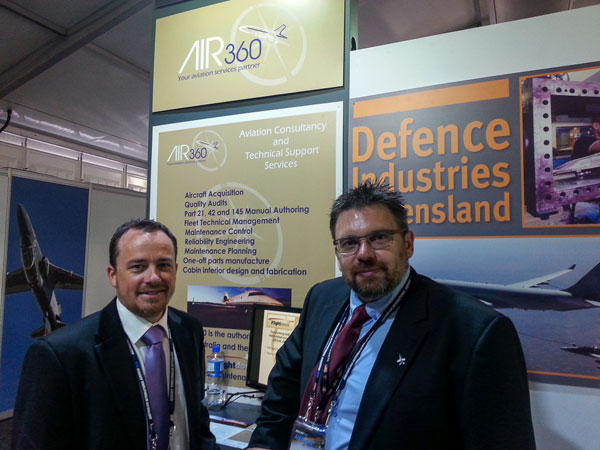 Paul Robbie, Senior Projects Engineer, and Jason Hazell, Director Air360
Last updated: Wednesday, May 13, 2015