Aidn queensland young achiever award winner announced
AIDN Queensland Young Achiever Award winner announced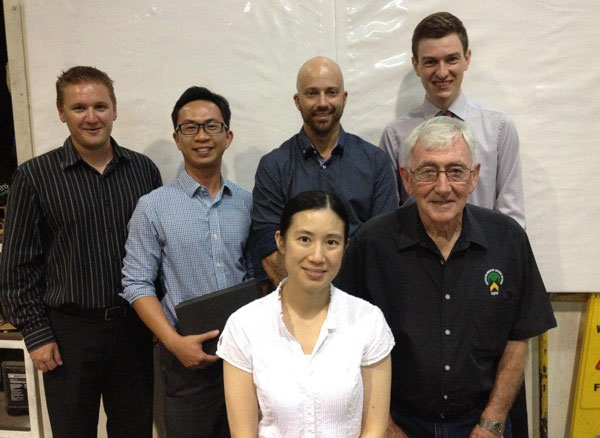 AIDN-Qld President Aaron Thompson, winner Dong Le, nominee Joel Tramacchi, nominee Nathan Woodhall, 2014 winner Fiona Kan and AIDN-Qld Executive Officer Kev Carroll.
Dong Le from Nova Systems has been awarded the Australian Industry & Defence Network (AIDN) Queensland Young Achiever Award for 2015. Dong will now represent Queensland at the AIDN National Young Achiever Awards to be held in Canberra on 8 February 2016.
The Young Achiever Awards are supported by the Department of Defence (CASG) and are designed to recognise the achievements of professionals aged 30 years or younger who have potential to be future leaders in the defence industry.
Last updated: Monday, Feb 1, 2016