Avalon 2019

Defence Jobs Queensland at Avalon 2019
26 February-3 March, Avalon Airport, Geelong, Victoria
Queensland's leading aerospace and air defence organisations were on show to record-breaking exhibitor numbers and trade-day crowds at the Australian International Aerospace and Defence Exposition, Avalon 2019.
Defence Jobs Queensland exhibited at the event, hosting 18 partners on the Queensland Government stand.
The industry-only trade days attracted a record 698 participating companies, 161 official industry and government delegations, and a total of 38,952 attendees.
Avalon 2019 firsts included the Space Industry Association of Australia's "Reaching for the Stars – Growing Australia's Space Economy" conference and the Australian Helicopter Industry Association's "Rotortalk" conference.
The event also provided a Science, Technology, Engineering and Maths (STEM) education platform for more than 1700 students throughout the week.
In addition to hosting industry partners on the Queensland Government stand, we held a targeted business networking reception and provided support for other Queensland organisations represented at Avalon 2019.
Joining us on the Queensland Government stand were:
Defence team at Avalon 2019 - vox pops
Gilmour Space Technologies
AMS Aviation
Pacific Turbine Brisbane
Aqualuma
Hetech
QUT
Flying Colours
Olympus Australia
Black Sky Aerospace
Orion Solar
TAE Aerospace
Asia Pacific
Networking reception
On Wednesday 27 February 2019, DJQ hosted a reception for Defence and aerospace business leaders attending Avalon 2019, at Crown Towers in Melbourne.
The reception was attended by more than 180 representatives from industry, Defence and government. The Keynote address was delivered by the Queensland Government's Strategic Defence Advisor for Aerospace, Air Vice-Marshal Neil Hart (retd).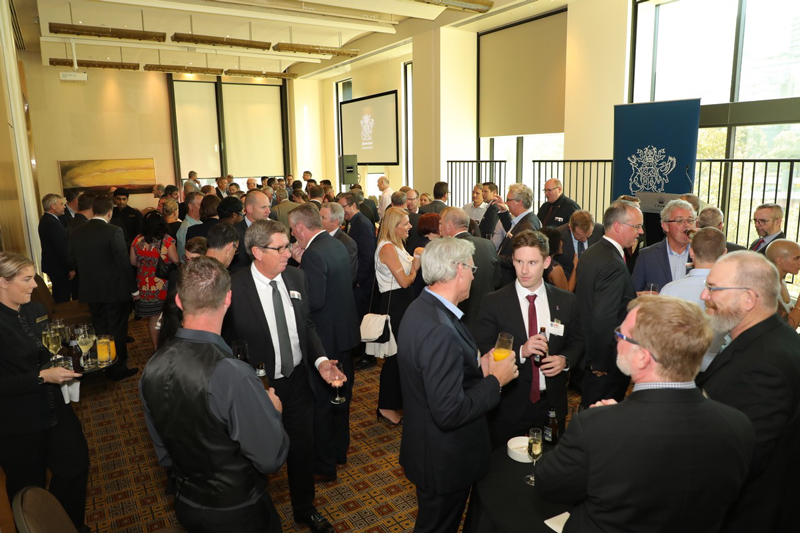 For further information
Keep up to date by following us @DefenceJobsQld.
Alternatively, contact us on 07 3452 7218 or email DJQ@dsdmip.qld.gov.au
Last updated: 16 Nov 2021